2020
Please email us if you would like a higher resolution version.
2019
Light version (4MB)
Full resolution version (50MB)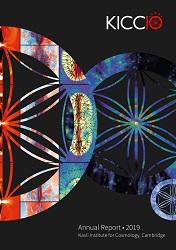 ---
 2018
Light version (5MB)
Full resolution version (30MB)
Image Credit: Amanda Smith, Institute of Astronomy. Composite image credits: Kunesch et al., Millennium XXL simulation, SDSS, Planck, Keating et al., STScI, DES,  Bourne et al., Fiacconi et al., FABLE simulation, Illustris simulation, ESA/Hubble, NASA and the LEGUS team.